---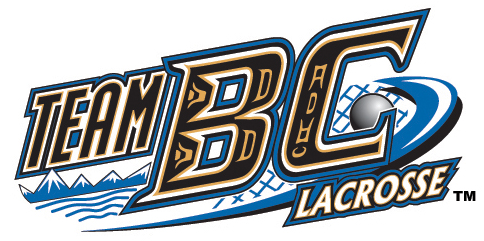 Field Lacrosse
Team BC U19 Women Turn Heads in Florida
---
Florida - Presidents Cup Recruiting Tournament



Team BC journeyed to sunny Florida November 16-18 to participate in the Presidents Cup Recruiting Event -- the largest Women's Field Lacrosse recruiting event in North America.
Dozens of college coaches lined the sidelines in search of lacrosse talent. Team BC completed the event with a combined record of 4 wins and 2 losses amassing 62 goals for and allowing 37 goals against. Under the direction of Head Coach Naomi Walser and Assistant Coaches Dan Stroup and Jamie Stewart, Team BC gathered speed throughout the event looking like a very talented, well-organized, hardworking team.
DAY 1 - Team BC began play against what turned out to be the toughest competition of the weekend.
Starting off strong, Team BC carried the play early, however, forced its opportunities while their opponent capitalized on their offensive chances early. Chalane Morrison (Pfeiffer University commit) Savannah Phillips and Mary McQueen (Long Island University commit), showed a great deal of composure providing a solid offensive presence. In the end, Team BC fell 9-5 to team Northern Edge. In Game two, Team BC settled in to their systems eventually leading to a 12-7 victory over a skilled Team from California. Selena Lasota ripped a backhand past a stunned goaltender that didn't even react to the shot. Ashley Heisler (Canisius University commit) provided her trademark leadership ability by being a vacuum picking up every loose ball.


Back Row: Assistant Coach Dan Stroup, Chalane Morrison, Georgia Larden, Mackenzie Rolland, Lauren Stewart, Erika Mackenzie, Ashley Heisler, Anastasia Kalyta, Shaya Sandhu, Danita Stroup, Savannah Phillips, Assistant Coach Jamie Stewart, Head Coach Naomi Walser
Front Row: Reagan Eaton, Sydney Hara, Priscilla Lawson-Pires, Gaby Jones, Jenny Newman, Rianne Wilkinson, Mary McQueen, Selena Lasota, Morgan Sherley
DAY 2 - Shaking off all effects of jet lag, Team BC came out on fire in their first game of the day versus Lax Maniaxs. They scored early and built up a 7-1 first half lead on route to a 14-1 victory.
Regan Eaton was strong in net and Danita Stroup (Long Island University commit) showed nice finish in a multiple goal game. Team BC continued its tenacious rides throughout the game stifling any chance of an offensive threat in getting themselves back in the game. Erika Mackenzie was outstanding between the restraining lines on loose balls and clears. Game two was against the SoCal Edge team. Team BC came out ready to play and jumped ahead to a 7-3 first half lead. The score at the final horn was 10-5 in Team BC's favour moving their record to 3-1. Anastasia Kalyta scored a highlight reel goal as did Mackenzie Rolland, who was also effective at draws, while Gaby Jones (Western College commit) showed calmness and agility in controlling a gifted attack player from the opposition. Jenny Newman showed her athleticism playing perfect defence time and time again while Sydney Hara bolstered the defence at key times. Lauren Stewart impressed many with her lightning speed between the restraining lines and her great decision making.

DAY 3 - Team BC rolled out of bed and into their cleats for a challenging final day but rose to the occasion after overcoming a slow start. In particular Rianne Wilkinson, Shaya Sandhu and Priscilla Lawson-Pires played well for Team BC in securing an 11-4 victory over team Stick With it! The second game proved to be a great challenge for Team BC spotting the opposition an 8-2 half time lead after a slow start. Coach Walser gathered the troops at the half time huddle and clearly motivated the players as the girls came out on fire climbing back to ultimately end up one goal short losing 11-10. Georgia Larden played particularly strong on defence in the second half of the game holding a very talented and offensive RC Elite Team (Orlando, Florida) to only three goals in the second frame. Morgan Sherley impressed everyone with her discipline and decision making using her aggressive box style to her advantage as a field lacrosse player.

Team BC players attracted a great deal of interest from college coaches who attended the event representing numerous NCAA Division 1, 2 and 3 institutions. Players received e-mails from many college coaches as soon as the final whistle sounded. The common chatter amongst the coaches was how impressed they were with Team BC's stick skills and the intensity of their work ethic.
"The common theme in all of our games was our player's ability to come up with ground balls and the intensity of their play," stated Team BC Field lacrosse Coordinator, Reynold Comeault. "It was great to get BC on the map in terms of having very skilled female athletes capable of playing NCAA Division Lacrosse. I was very proud of our girls particularly when the Northwestern coach came up to me right on the field asking about our players. It's great to see the girls in BC getting the respect that they have truly earned."
Team BC History:
---
---