---
Box Lacrosse:
---
---
Interested in playing lacrosse?
---
Register Now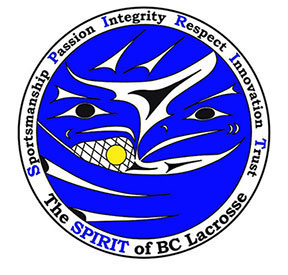 2018 SUBWAY - BCLA Minor Box Lacrosse Provincial Championships
The BC Lacrosse Association thanks the Province of British Columbia for their generous support.


2018 MINOR BOX LACROSSE PROVINCIAL CHAMPIONSHIPS - DATES AND LOCATIONS
Please Note: Although the dates will remain within the same time frame, the dates presented below may be altered by the number of days based on the number of teams declared and the scheduling. As well, if the number of declared teams is less than the required number of teams to participate in a Provincial, that division could be cancelled.
The deadline for declarations and fees for the 2018 SUBWAY-BCLA Minor Box and Female Box Lacrosse Provincial Championships is Monday, June 4, 2018 at 4:00 PM into the BCLA Office - Declaration Form - click here
Midget A1/A2/B/C
Dates: July 26-29, 2018
Host: Burnaby Minor Lacrosse Association
Arena #1: Bill Copeland Arena, 3676 Kensington Avenue, Burnaby - click here
Arena #2: Burnaby Lake Arena, 3676 Kensington Avenue, Burnaby - click here
Arena #3: Kensington Arena, 6159 Curtis Street, Burnaby - click here
Accommodations: click here
Bantam A1/A2/B/C
Dates: July 5-8, 2018
Host: Richmond Lacrosse Association
Arena #1: Minoru Arena, 7551 Minoru Gate, Richmond - click here
Arena #2: Richmond Ice Centre,14140 Triangle Road, Richmond - click here
Accommodations: click here
PeeWee A1/A2/B/C
Dates: July 12-15, 2018
Host: Coquitlam Minor Lacrosse Association
Arena:Poirier Sport & Leisure Complex (Main, Rec, Forum), 633 Poirier Street, Coquitlam - click here
Accommodations: click here
Female Junior/Midget/Bantam/PeeWee
Dates: July 12-15, 2018
Host: Surrey Minor Lacrosse Association
Arena #1: Cloverdale Arena, 6090 - 17 Street, Surrey - click here
Arena #2: North Surrey Arena, 10275 - 135 Street, Surrey - click here
Accommodations: click here
2018 BC Summer Games - Box Lacrosse and Field Lacrosse
July 19-22, 2018 in Cowichan, BC
---
Past Minor Box Provincial Results
History of Provincial Medal Winners 1985-2017 - click here
2017
Midget A1/A2/B/C - Final Scores | Awards
Bantam A1/A2/B/C - Final Scores | Awards
PeeWee A1/A2/B/C - Final Scores | Awards
Female Junior/Midget/Bantam/Peewee - Final Scores | Awards
---